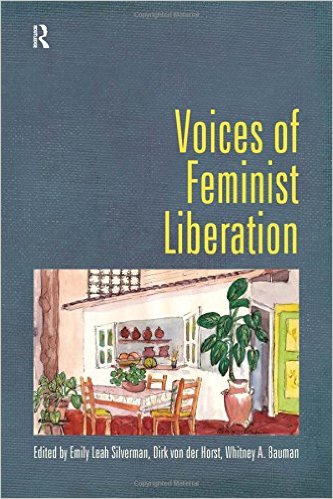 Voices of Feminist Liberation brings together a wide range of scholars to explore the work of Rosemary Radford Ruether, one of the most influential feminist and liberation theologians of our time. Ruether's extraordinary and ground-breaking thinking has shaped debates across liberation theology, feminism and eco-feminism, queer theology, social justice and inter-religious dialogue. At the same time, her commitment to practice and agency has influenced sites of local resistance around the world as well as on globalized strategies for ecological sustainability and justice. Voices of Feminist Liberation examines the potential of Ruether's thinking to mobilize critical theology, social theory and cultural practice. The scholars gathered here present their personal engagements with Ruether's thinking and teaching. The book will be invaluable to scholars, policy-makers, and activists seeking to understand how colonial and patriarchal oppression in the name of religion can be confronted and defeated.
Hardcover, 320 pages
published by Routledge
August 21, 2014
ISBN-10: 1908049073
ISBN-13: 978-1908049070
Dimensions: 1.2 x 6.2 x 9.2 inches

Edith Stein and Regina Jonas: Religious Visionaries in the Time of the Death Camps (Religion and Violence)
This ground-breaking book examines the lives of two extraordinary, religious women. Both Edith Stein and Regina Jonas were German Jewish women who demonstrated "deviant" religious desires as they pursued their spiritual paths to serve their communities during the Holocaust. Both were religious visionaries viewed as iconoclasts in their own times. Stein, the first woman to receive a doctorate in philosophy from Husserl, the founder of phenomenology, claimed her Jewish identity while she was still a cloistered Carmelite nun. Jonas, the first woman rabbi in Jewish history, served as a rabbi in Berlin and Theresienstadt concentration camp. A study of a contemplative and a rabbi, the book ranges across many spiritual and theological questions, not least it offers a remarkable exploration of the theology of spiritual resistance. For Stein, this meant redemption and the transmutation of suffering on the cross; for Jonas, acts of compassion bring the face of God into our presence.
Paperback, 224 pages
Published by Routledge
August 13, 2014
ISBN-10: 1844657191
ISBN-13: 978-1844657193
Dimensions: 9.1 x 6.1 x 0.8 inches
Endorsements
"An innovative reading of the lives and thought of Edith Stein and Regina Jonas–a significant and highly readable contribution to both queer theology and studies of the Holocaust."
—Melissa Raphael, University of Gloucestershire
"Emily Leah Silverman has written a fascinating and penetrating study on Edith Stein, a Catholic Jewish Carmelite nun, in comparison with Regina Jonas, Jewish rabbi. Both were executed by the Nazis in Auschwitz, though two years apart. Silverman's analysis offers creative insights into religious, gendered, and mixed identities. She explores their desires and visions; she reflects of their crossing of boundaries and she offers a theology of liberation of resistance. A remarkable study that breaks out of traditional modes of approach and offers new insights."
—Francis Schüssler Fiorenza, Harvard Divinity School